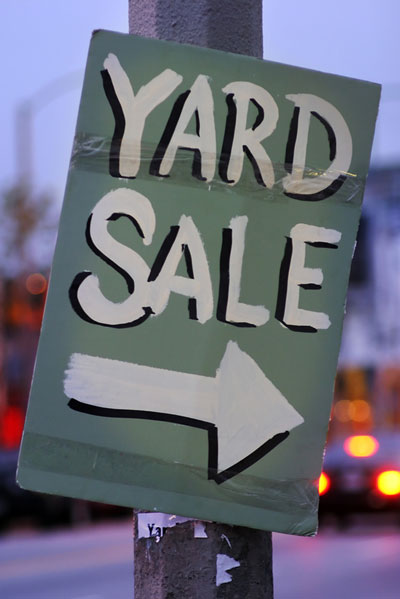 A citywide yard sale designates a specific weekend where everyone from the community is encouraged to have a yard/garage sale. This creates a large and concentrated group of yard sales, which will attract a lot of buyers. Shoppers don't have to waste their time only finding a couple of "dud" sales on a normal weekend. A citywide yard sale means they have a lot to choose from in a smaller area. It also encourages recycling and reuse, diverting material from local landfills.
If you are in charge of managing your city's yard sale or garage sale, a new service exists that helps make the process of managing a citywide yard sale very simple and efficient. See all of the features and try the online demo at mycitywideyardsale.com.
If you will be managing your community sale on your own, check out these tips to help make it a success!
1. Placing an ad should be simple and secure.
Sellers should be able to place their ad online rather than emailing or calling. This is easier for them and you. You don't want to have to process an email or answer/return a phone call for every ad. The form should include their name, phone, email address, (for your use only, not for public display) sale address, sale categories, i.e. toys, clothing, furniture, sale description. If your sale is more than one day, allow the seller to specify the day(s) they will be open.
Got Pictures? If you allow your sellers to upload pictures with their ad, it helps show off what they have available and makes a much more engaging post when their ad is shared to social media.
Keep it secure. Restrict ads from public display until the user clicks a confirmation link sent to their email. This prevents most spammers from abusing your site by posting unrelated and possibly offensive content.
2. Make your ads searchable
Make it easy for shoppers to find the sales they want. A search should be available that searches the address, sale description, sale categories, and image descriptions. Your shoppers should also be able to filter their results by date. This would be useful if your sale is held on a Friday, Saturday and Sunday, but a seller is only having their sale on Friday and Saturday.
3. Map your ads
A crucial component to any citywide yard sale is mapping the sale addresses. Google offers a variety of ways to map multiple addresses. Each map marker should contain some basic information about the sale along with a link to the ad details and to view directions. If you want to embed custom Google Maps in your site, you will need a google map API key to get started. Sellers will occasionally mistype their address, so ideally your system would check that a valid address has been added and warn the seller so they may edit it.
4. Have a dedicated domain name or url
Many communities set up a new "events" page on Facebook or a new page in WordPress for each new sale. It is much better to have a website or url dedicated to the event each year (or as often as you have a community sale). This makes it easier to find in social media and search engines. It allows other community sites (chamber of commerce, city website, parks and rec site, local event calendars) to link to a consistent url each year. It also provides a place for you to promote other recycling/reuse events in your community as well as keeping your citizens well informed of upcoming sale dates so they can plan. If you have sponsors, a dedicated site provides year-round advertising exposure for them. See the citywide garage sale site for Pleasant Hill, California, as an example.
5. Encourage sharing to social media with metadata
Most sites will display little more than a list of addresses. It is much better to show a list of addresses where each address is a link to a page dedicated for that ad. The page that shows the ad can then have metadata added to the code to instruct Facebook to properly show the ad title, description, and images (if available) when shared. This is called Open Graph (OG) markup.
Additionally, you should add event metadata for the entire sale so Google can properly index and promote your sale as a local event. You can do this with Structured Data. To test your site, use the Structured Data Testing Tool.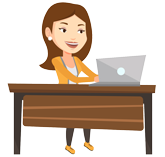 Doing it right can get complicated. MyCitywideYardSale is a turnkey solution that provides a secure, dedicated website address and deals with all of the issues listed above and much more! It takes the hassle out of the online aspect of your sale, freeing up your time to work on other components of your community sale.

Learn more and check out the online demo at mycitywideyardsale.com.