Storage: 20GB base storage, with option for expansion
Email: 5 accounts included with unlimited aliases, or host with your preferred service (Google, Office365)
Domains: Unlimited domain aliases and subdomains
Email Access: POP, IMAP, Webmail, or external email service
Backup: Nightly automated system
Database: MySQL included
Security: Free SSL Certificate
Server: ColdFusion Server integrated
Performance: Cloudflare DNS routing
Compatibility: Linux hosting optimized for WordPress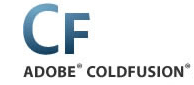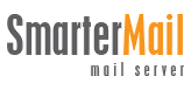 Cyber Scriber LLC Hosting Terms & Conditions
Cyber Scriber reserves the right to cancel any account, at any time, without notice, for any reason Cyber Scriber considers appropriate.
Use of the email system for mass emailing or sending unsolicited email or Usenet postings is not allowed from any Cyber Scriber account. Emails sent from a hosted account must not be used for email subscription services.
'Sexually Explicit Adult Content' is not allowed on Cyber Scriber Servers. At Cyber Scriber's discretion, access to Cyber Scriber's virtual server account may be revoked at any time for abusive conduct on the system and/or the Internet and its resources as a whole.
Storage limits are set at a maximum of 10GB for website storage, and 10GB for email storage shared across five email addresses.
Cyber Scriber offers additional storage and bandwidth for an additional cost. Users requiring more resources than their current plan offers can contact Cyber Scriber's customer service to request an upgrade. These additions are subject to additional fees, and the rate will be communicated at the time of the request.
Users retain all rights to any content they upload to Cyber Scriber's servers. User content should not infringe on the copyrights, trademarks, or other intellectual property rights of any third party. Any unauthorized use of copyrighted material or trademarks is strictly prohibited.
Users agree to use Cyber Scriber services in compliance with all applicable laws, including but not limited to data privacy laws, intellectual property laws, and anti-spam laws. The use of Cyber Scriber's services to disseminate harmful, malicious, or illegal content is strictly prohibited.
The remaining terms, such as the minimum contract length, payment terms, money-back guarantee, and server availability, as well as the jurisdiction and governing laws, remain unchanged.
*Last Updated 8/1/2023