Up to 100GB of storage space - expandable to any amount
Up to 100 Email Accounts with unlimited aliases ~ Cloud based email filtering for spam - virus - phishing.
Unlimited domain aliases and subdomains
Access email with POP, IMAP, Webmail, or direct to your external email service
Daily security scans
Nightly automated backup
MySQL database
Free Security Certificate (SSL)
ColdFusion Server
Fuseguard Web Applicaiton Firewall
Linux option optimized for Wordpress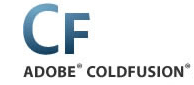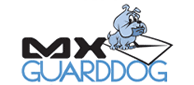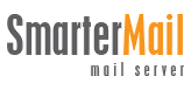 Cyber Scriber LLC Hosting Terms & Conditions
Subject to the provisions hereof, the account will be opened upon reception of contract, and repeated in each successive billable period thereafter at the then applicable prevailing rates and charges, unless written notice of cancellation is received from User at least 30 days prior to the beginning of the next billable period.
Charges for "billable period rate" services are payable prior to the beginning of each period. Failure to pay in no way relieves the user's obligations to make full payment. User hereby agrees to pay any and all attorney fees, court costs, and related expenses incurred by Cyber Scriber in the collection of any amount due it.
Cyber Scriber may, with 30 days written notice, amend the rates and or charges for any future server usage and/or services.
User agrees to use all Cyber Scriber services and facilities at User's own risk. Cyber Scriber specifically disclaims all warranties of merchantability and fitness for a particular purpose. In no event shall Cyber Scriber be liable for any loss, or loss of data, or any other damages.
User agrees to protect and indemnify Cyber Scriber against any and all liability, loss, or expense arising from claims of libel, unfair competition, unfair trademarks, trade names or patents, violations of rights and privacy and infringement of copyrights and property resulting from User's use of Cyber Scriber services.
Cyber Scriber reserves the right to cancel any account, at any time, without notice, for any reason Cyber Scriber considers appropriate. Use of the email system to send unsolicited email or Usenet postings is not allowed from any Cyber Scriber account. "Sexually Explicit Adult Content" is not allowed on Cyber Scriber Servers. At Cyber Scriber's discretion, access to Cyber Scriber's virtual server account may be revoked at any time for abusive conduct on the system and/or the Internet and its resources as a whole.
User is solely responsible for usage of Cyber Scriber servers and any statement User makes on Cyber Scriber's system may be deemed a "publication" of the information entered. Acknowledging the foregoing, User specifically agrees not to use Cyber Scriber's service in any manner that is illegal or libelous.
The minimum contract length is 3 months. Payments shall be made quarterly or annually. Unpaid hosting fees exceeding 90 days may result in services provided being suspended.
Each of Cyber Scriber's virtual server accounts carries a 30 day unconditional money back guarantee. If you are not completely satisfied with our services within the first 30 days of your contract, you will be given a full refund of the contract amount, excluding any setup fees, domain registration fees and overages. Setup fees are refundable only if the account order is canceled prior to activation. For virtual server accounts the full contract amount less any setup fees, domain registration fees and overages will be refunded if Cyber Scriber is notified within the first 30 days following activation. No refund is available after the 30th day.
The billable service period begins on the date the services become available to User.
This Agreement shall be governed by and interpreted in accordance with the laws of the State of Oregon, United States of America, and the courts of the judicial district of the county of Linn shall have exclusive jurisdiction in respect of any proceeding in connection with this Agreement.
Cyber Scriber will make all reasonable efforts to keep the server available and safe from hackers. If the web site uptime falls below 99% in any calendar month, a prorated amount may be credited to the client for each day the server is unavailable. Server status is continously monitored with staff available to respond to service outages.
*Last Updated 12/30/2022