Be Proactive With Website Maintenance Services
Your website may be your single most important tool to communicate with the public. Is it reaching its fullest potential?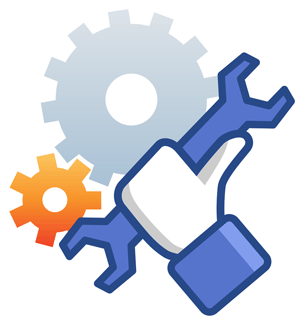 Does it load fast and error free for multiple devices, platforms and connection speeds?
Is your content simple to share and be found through your social media channels?
Does it have fresh and new content?
Is there a clear and accessible call to action?
Our website maintenance service includes:
Priority service - most updates done in 48 hrs
Phone and email support
Access to our task tracking system
Analyze
We begin by listening to you to clearly understand the goals and objectives for your website.
We add your site to Google Webmaster Tools and analyze your Google Analytics visitor statistics.
We test your site in various modern devices and screen sizes and website analyis tools.
Code Updates
Update code to maintain accessiblity with current devices or improve SEO
Install micro data and open graph meta data
Add new functions and features
Enhance and update design styles
Test for broken links and website content
Content Updates
Add and update new content to website
Post new content to social media channels
Create social media channels as needed
Analyze content for SEO quality and update
Creative Ideas
We'll put our 17 years of experience to work for you.
We look for advantages and execute.
And More...
Our maintenance service can be tailored to meet your specific needs and may also include:
Manage Google Adwords Campains or other PPC service
Manage Google Adsense ads or your client ads
Monitor Yelp and Google reputation
Create and manage email campaigns with ConstantContact or MailChimp
Post to relevent online message boards or classifieds
Develop creative marketing ideas tailored for your message
Service Levels
Our standard website maintenance service includes 2 hours per month at a rate of $180/month.
The service can be stopped, upgraded or downgraded at any time. Hours are bankable from month to month.
Please contact us for a free website consultation to determine the best service level for your needs.